Zero Waste MVMT
Regular price
Sale price
$10.00 USD
Unit price
per
Sale
Sold out
"I love this product. Its so sudsy! I use it for cleaning my bathroom as well as for washing dishes as it really cuts through grease well." - Shona
Unscented Solid Dish Bar
🌎 Help ditch plastic from your kitchen with our new Solid Dish Soap Bars! These zero waste dish soap bars are an excellent replacement for liquid dish soap.

♻️ They are eco-friendly, zero waste, vegan and are made with organic ingredients. Use your dish brush or dish cloth and scrub the bar to create a foamy lather and wash your dishes as normal! Our concentrated, all-natural dish soap bars are formulated to cut through grease and grime!
Palm Oil-Free, Certified Organic, Fair Trade, Cruelty-Free, Vegan-Friendly, Dye-Free.
1 Bar lasts on average 2-4 months. 

🤚🏼 Handmade with love in Winnipeg, Canada.

Ingredients: Saponified Cocos nucifera (Coconut) Oil, Ricinus communis (Castor) Seed Oil

Size: Approx 2.75" x 2.75" x 1.25" and 5.5 oz.
Care: To prolong the life of your dish bar, avoid letting the bar sit in standing water. Using a soap lift or Cedar Soap Tray is recommended.

Shipping

Free shipping on orders over CA$70 or US$55. Orders are shipped from our warehouse in Winnipeg, MB. Standard delivery is 2-7 days. Read more on our Shipping Page!
In stock
Share
View full details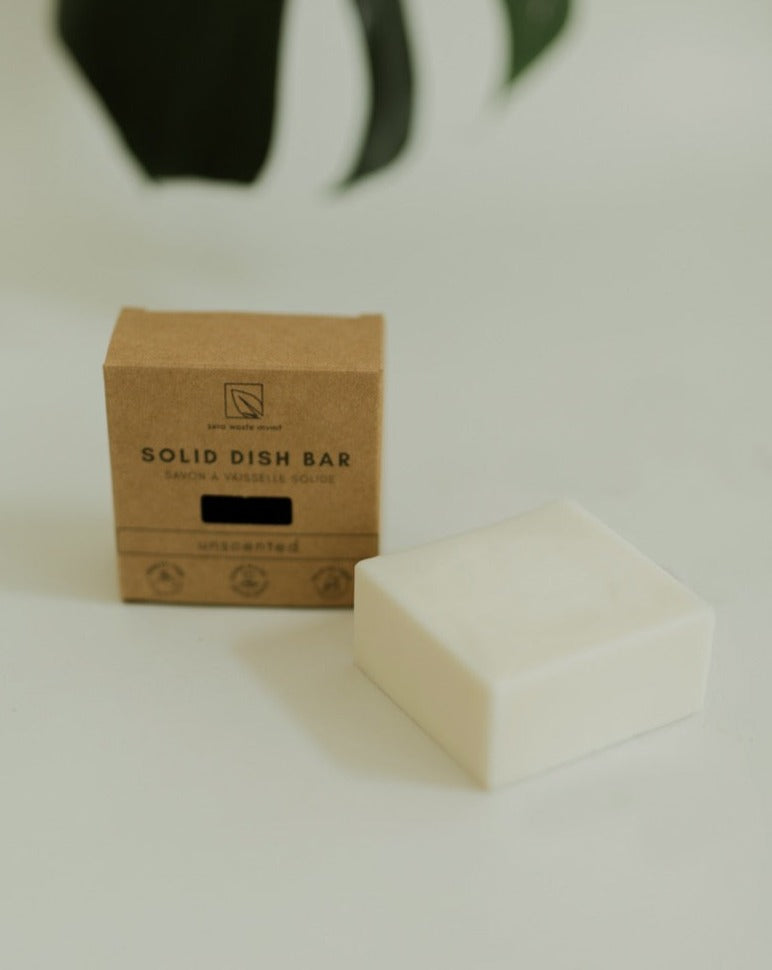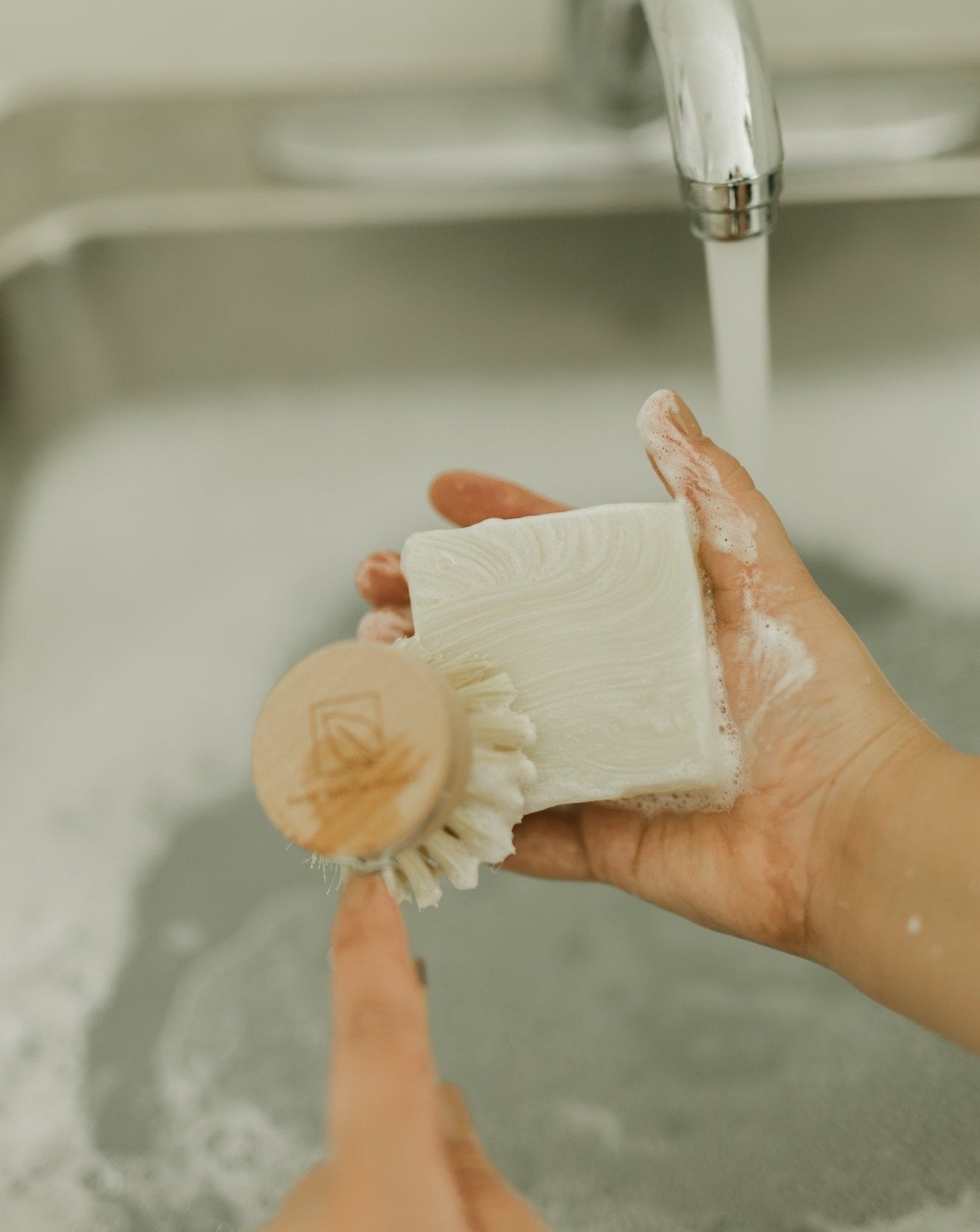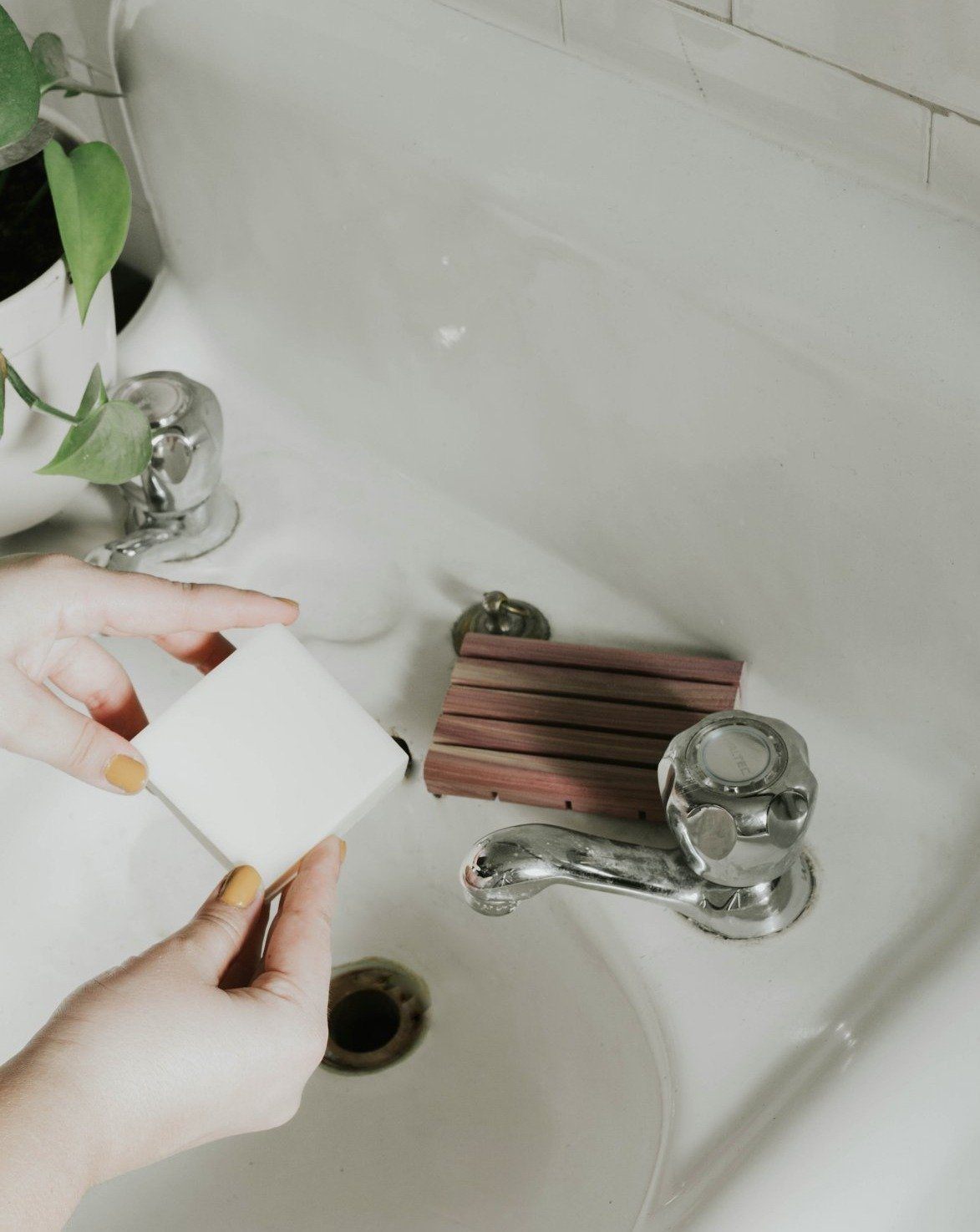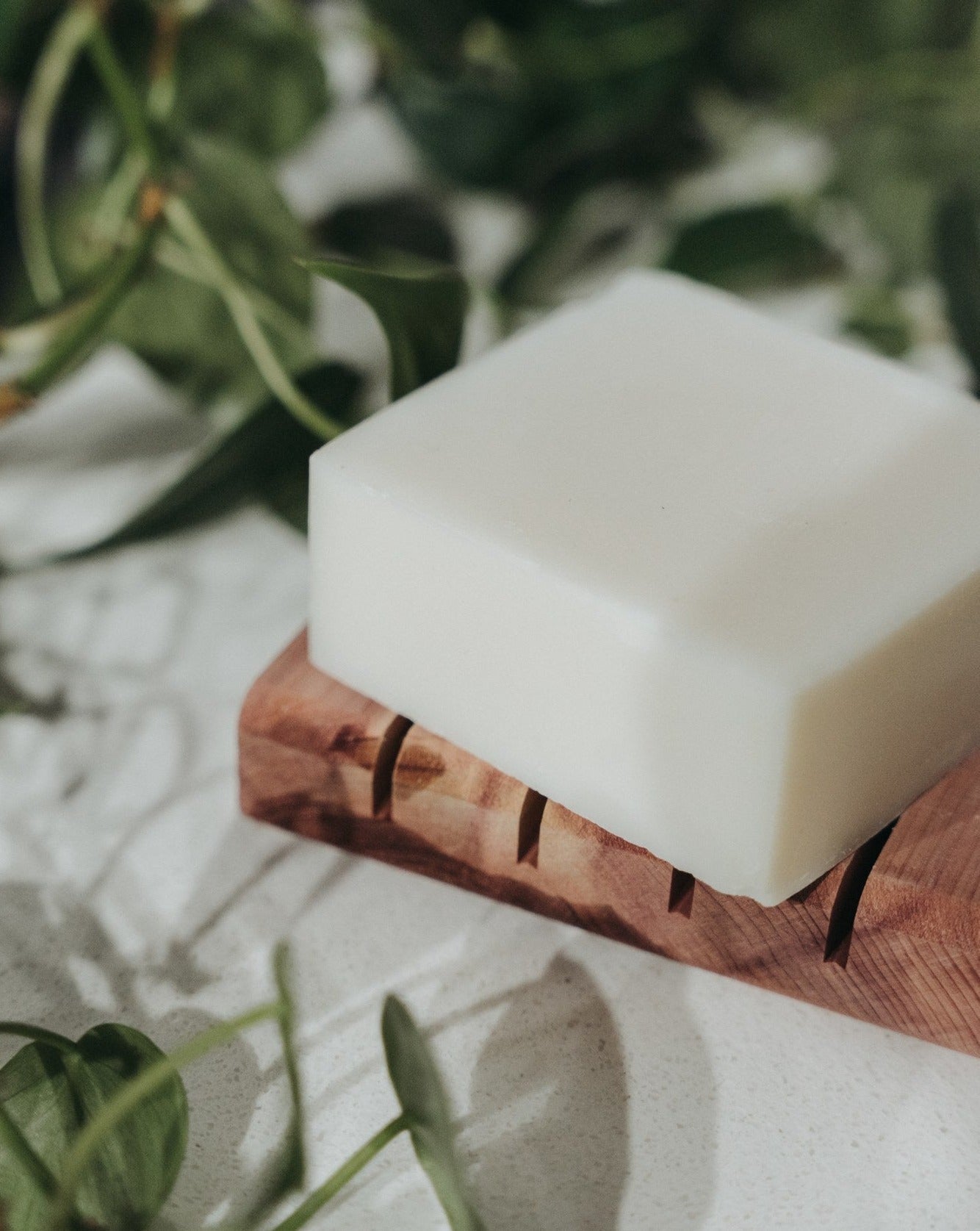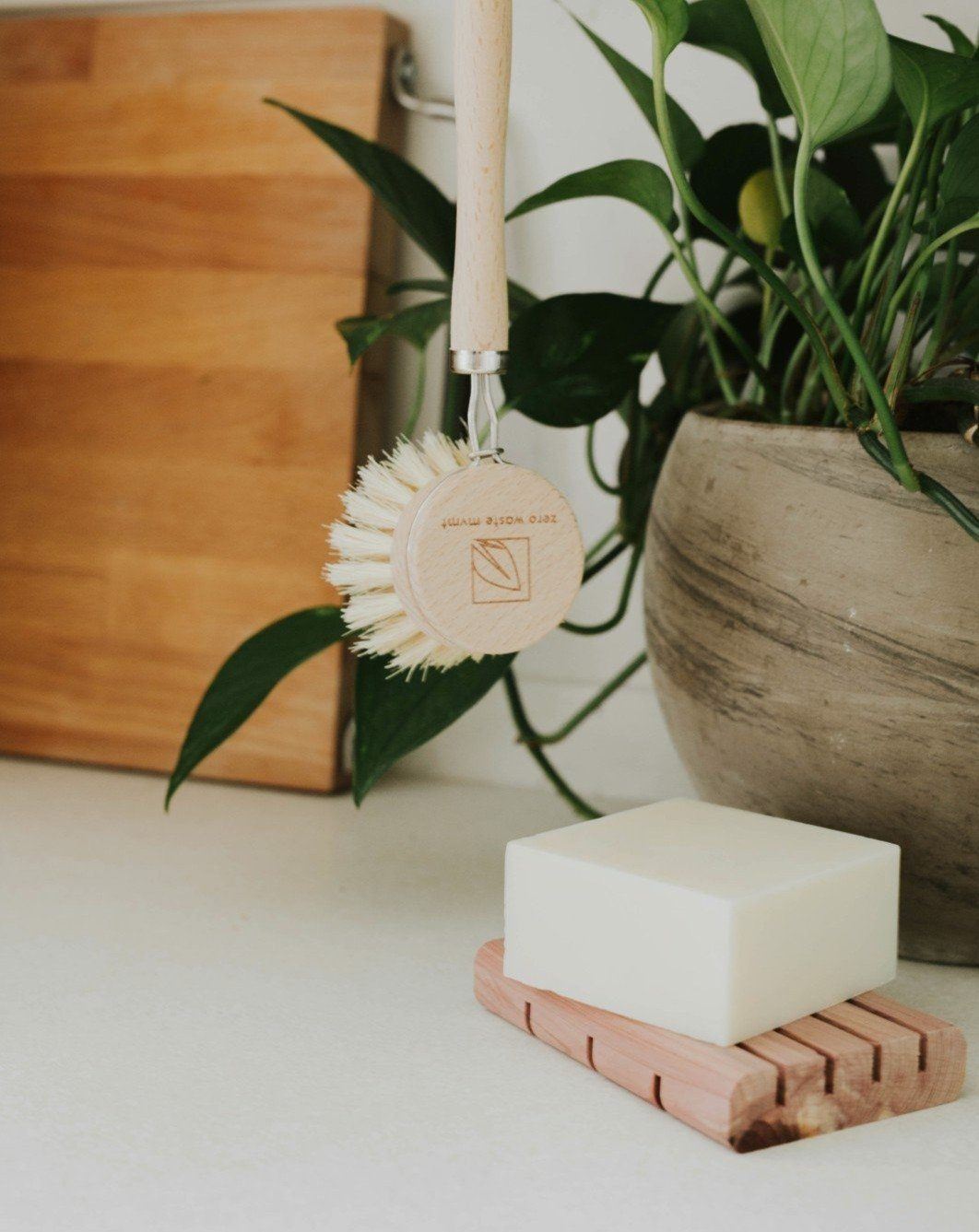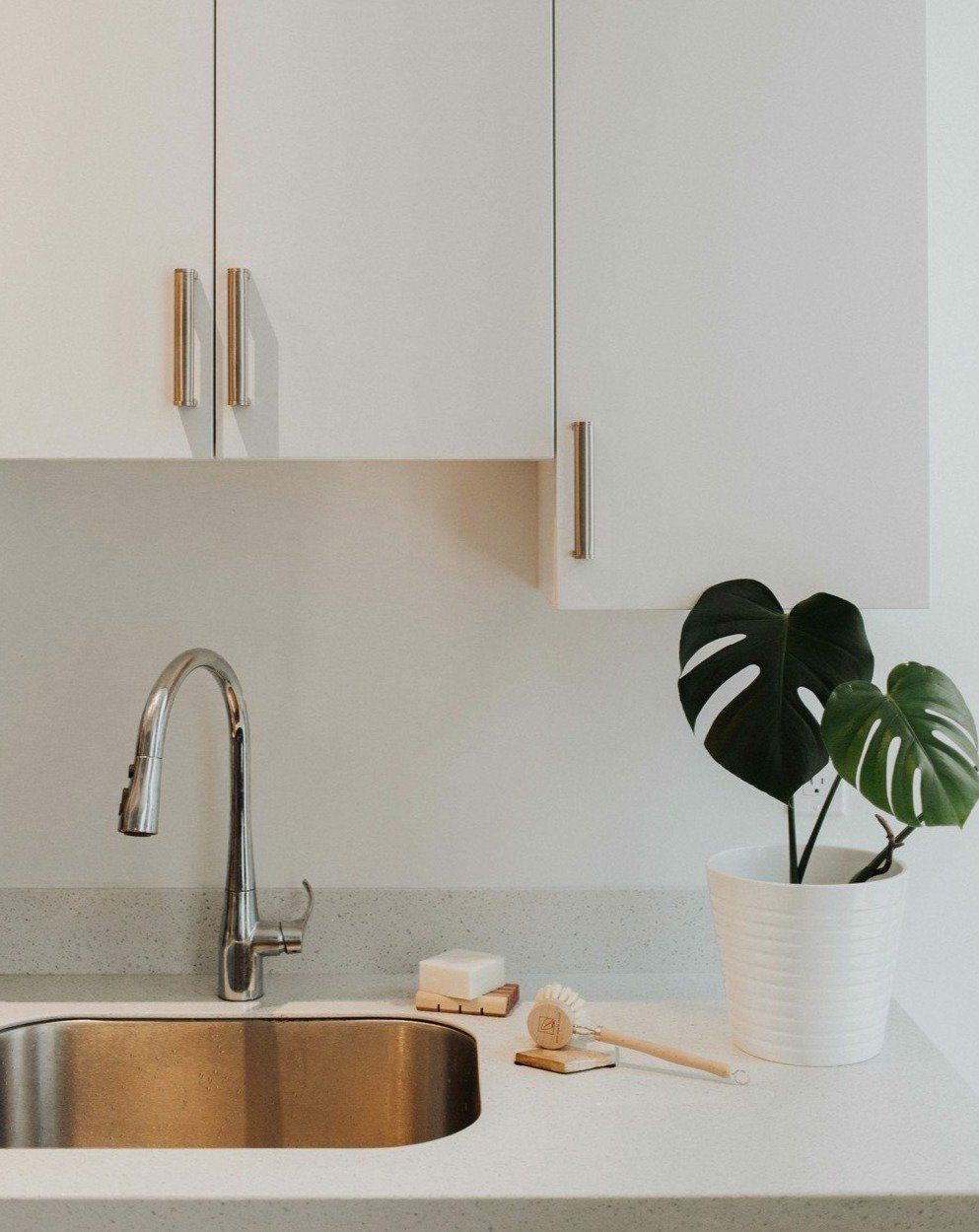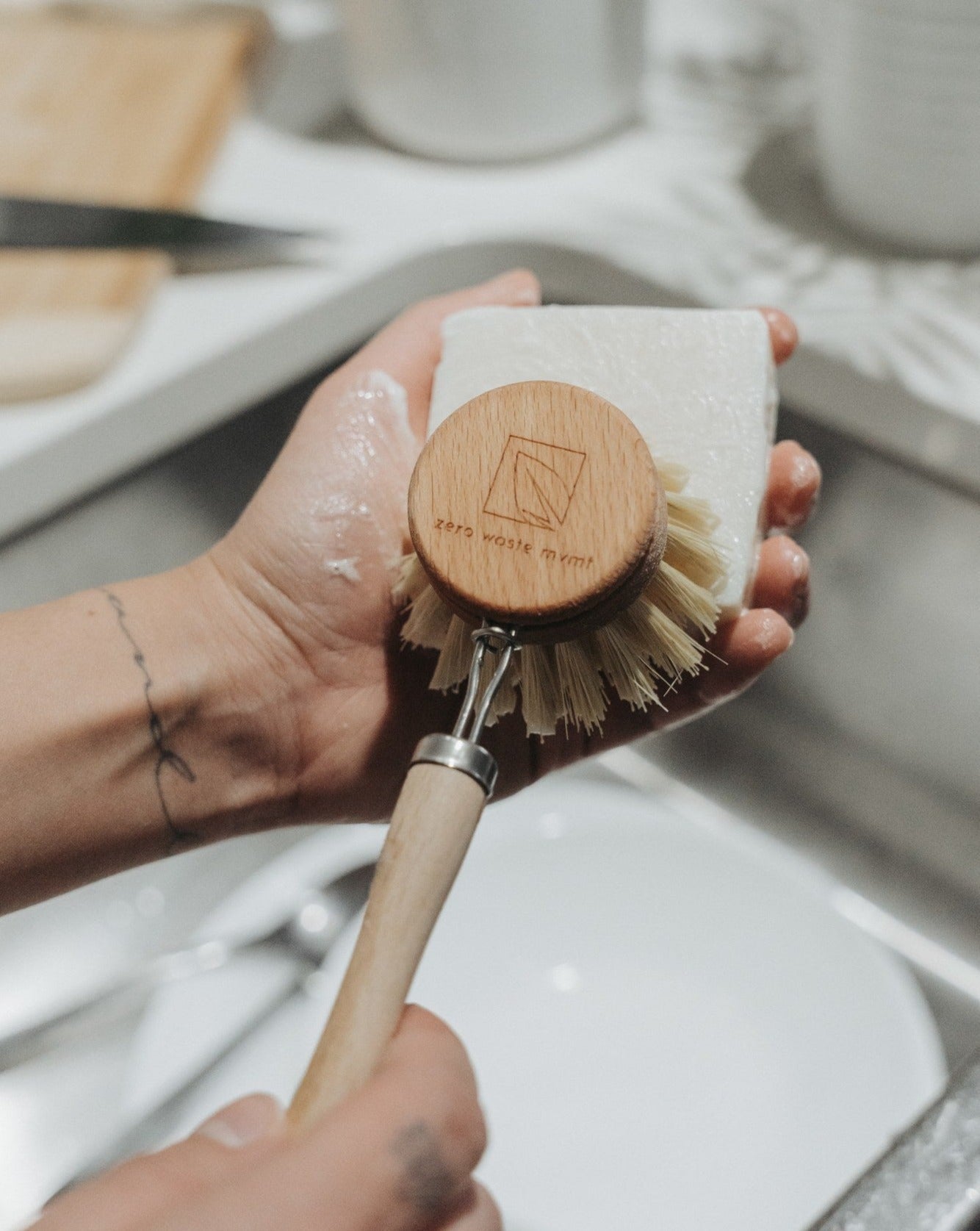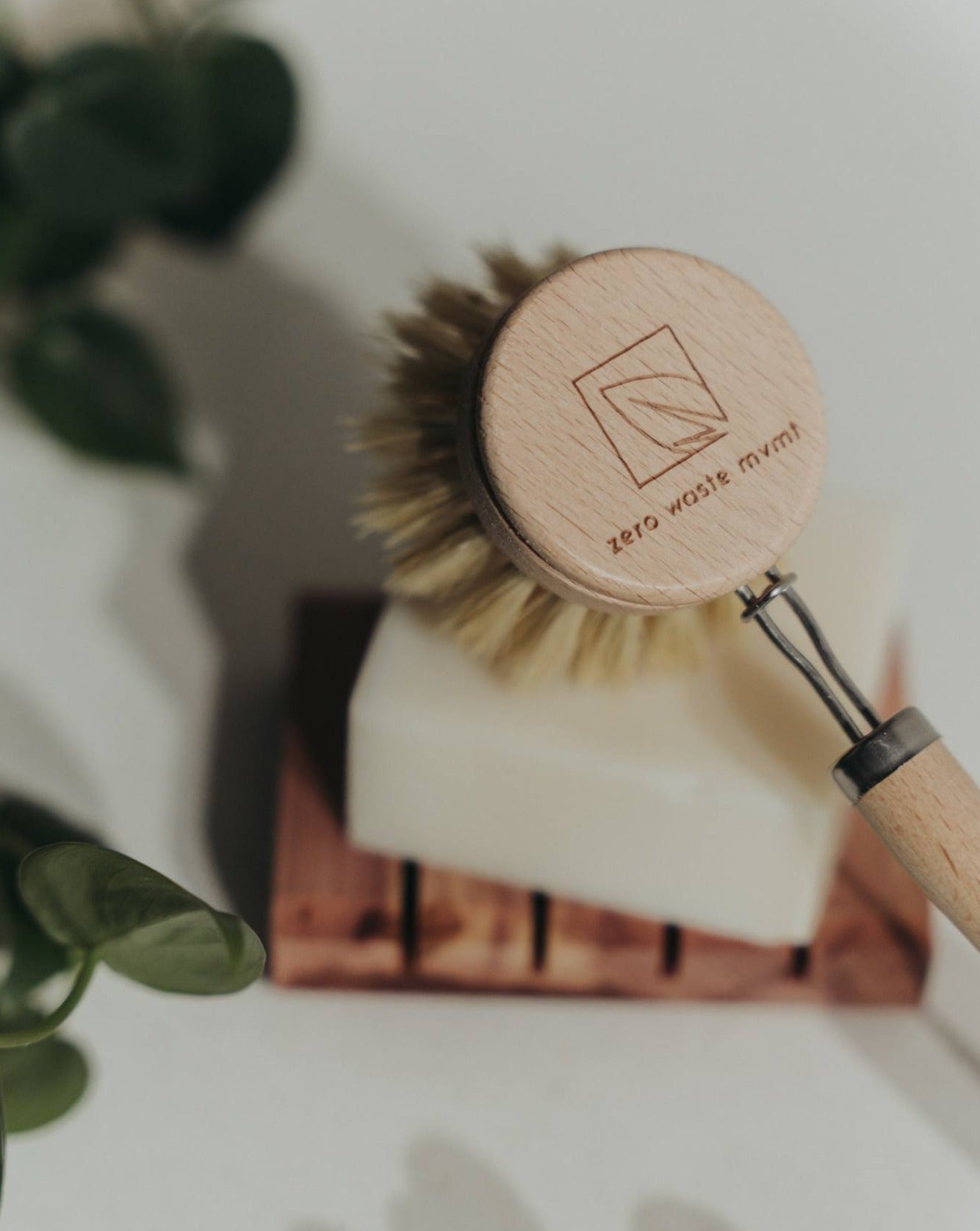 The Future Is Plastic-Free
Plastic. Free. Living. Doesn't that sound sweet? Not only do we keep plastic packaging (far) away from our products and parcels, we make sure our products have a proper after-life, meaning they are either biodegradable, compostable or recyclable and won't end up in landfill!
Enjoying my dish washing bundle
I love the bundle. The soap is really good, foaming really easy. Both brushes performe perfectly. I was surprised that sweden cloths actually made in Sweden- they are really good alternative for paper towels.
All of my awesome things!
I bought the set of dish soap, bamboo holder, and 2 dish brushes, short one and long handled one. As well as the bamboo utensils, shampoo bar and soap bag holder(you know for when you get all those little bits left over). They were out of stock for the green utensilt set, a little bummed but they did ask if the regular one was fine, I said yes. The only thing with the set that i found was that the spoon was a little on the big side but otherwise did the job. Everything else i bought has been just great. The dish soap smells great! and lathers up well and so does the shampoo!! Thank you. Live green and prosper!
Love this so much. Leaves dishes squeaky clean and smells great.
Dish washing kit
I love using this knowing I am not contributing to the plastic problem. It is a great solution easy and effective.
Solid Dish Soap Bar
Solid Choice 😄
It suds well with great coverage, rinses nicely, and the bar is long lasting. Everything you want out of a solid dish soap bar.