Zero Waste MVMT
Regular price
$33.00 USD
Sale price
$32.00 USD
Unit price
per
Sale
Sold out
The all-natural deodorant that's good for your pits and the planet!
🌱 Our natural deodorant is made from all natural, plant based ingredients. The deodorant is packaged in biodegradable paperboard tubes meaning no plastic waste! 
🚫 Aluminum-Free, Baking Soda-Free, Plastic-Free & Non-toxic
Each stick will typically last 2-5 months depending on use. Available in Pink Grapefruit and Lavender + Bergamot scents!
🤚🏼 Handmade with love in Winnipeg, Canada.

Ingredients: De-ionized Water, Aloe Vera gel, Sodium Stearate, Sodium Caproyl/Lauroyl Lactylate, Castor Oil, Chamomile Flower Extract, Vitamin E, Pure Essential Oil

Size: 70g, 2.5 oz.

Tips: When transitioning to natural deodorant, it's normal to experience a "detox" phase. Anti-perspirants typically clog sweat glands to prevent you from sweating, so when you transition to a natural deodorant, your body will go through a detox phase, ridding your body of all the built up/ trapped in toxins. The detox period typically lasts 2 weeks, it's normal to experience a little more odour than normal during this stage, ride it out, your body will thank you!

Shipping

Free shipping on orders over CA$70 or US$55. Orders are shipped from our warehouse in Winnipeg, MB. Standard delivery is 2-7 days. Read more on our Shipping Page!
Low stock
Share
View full details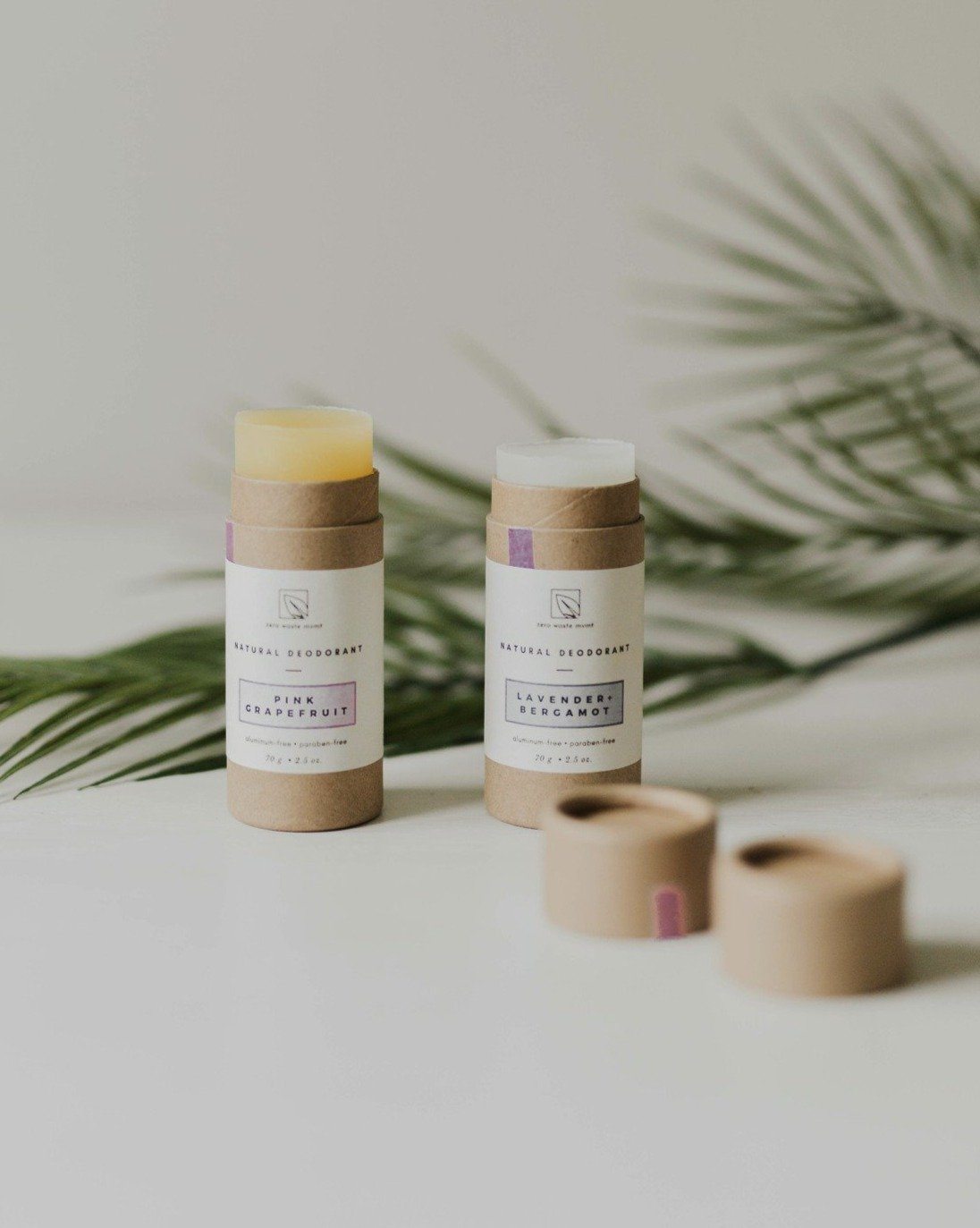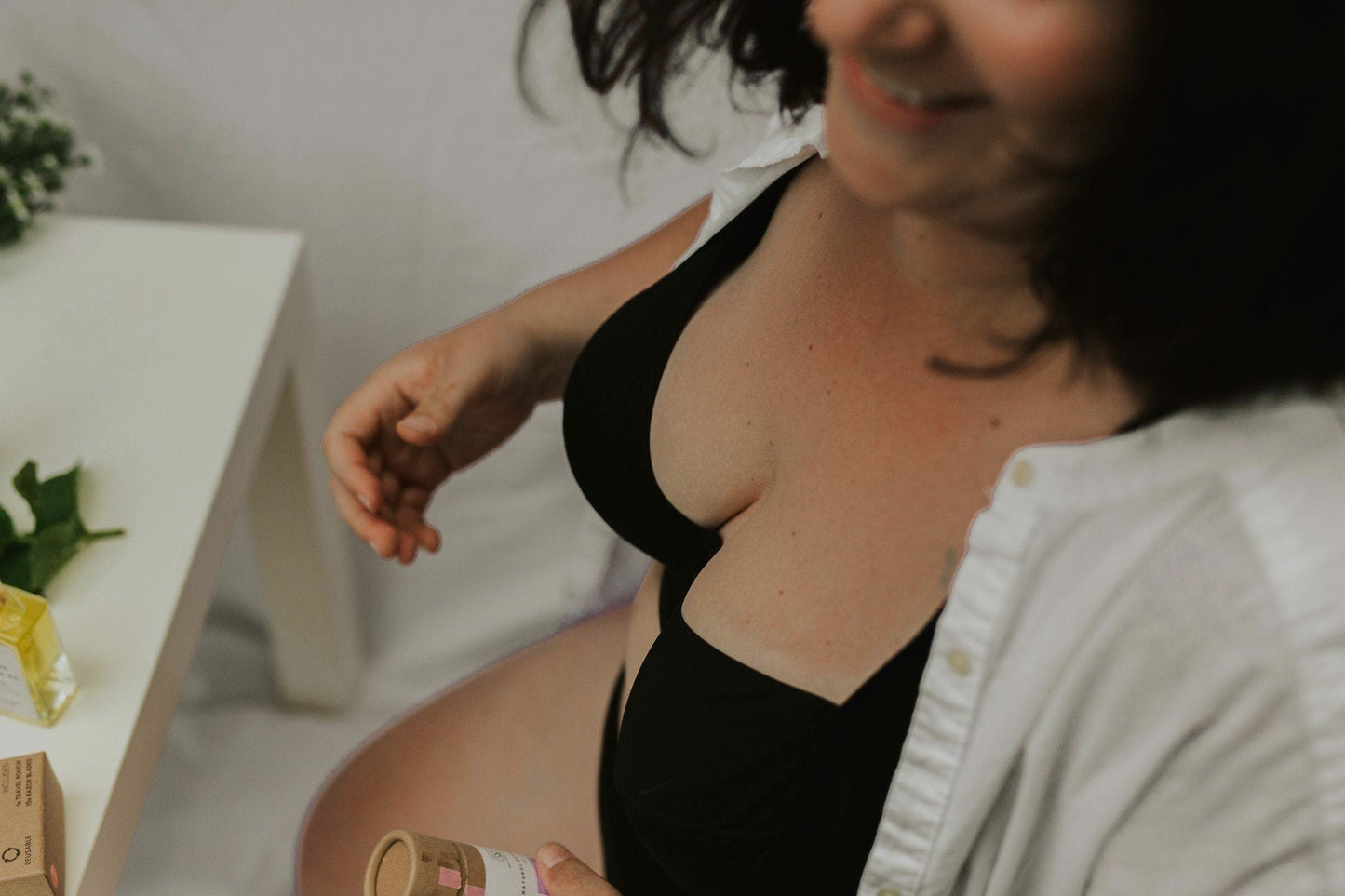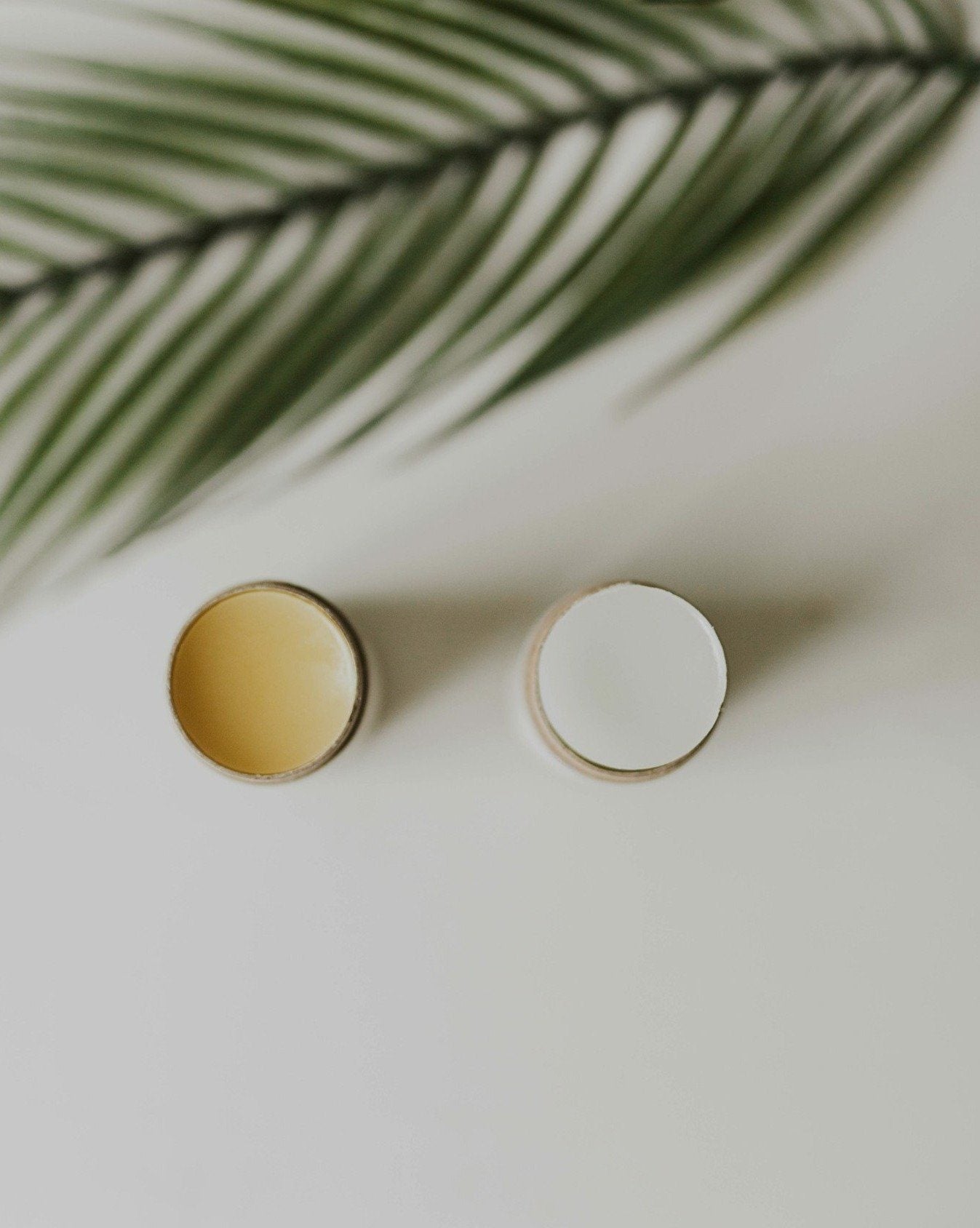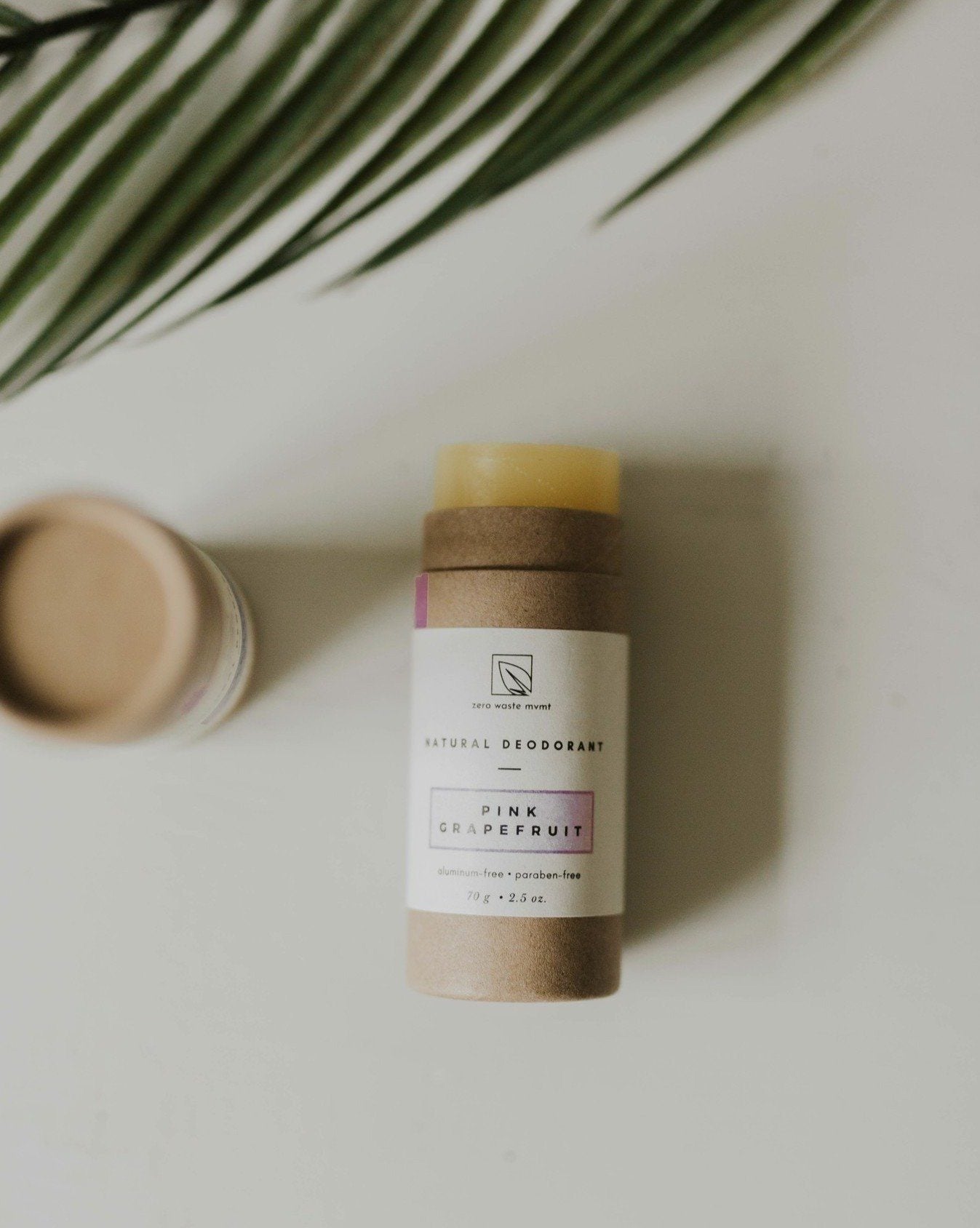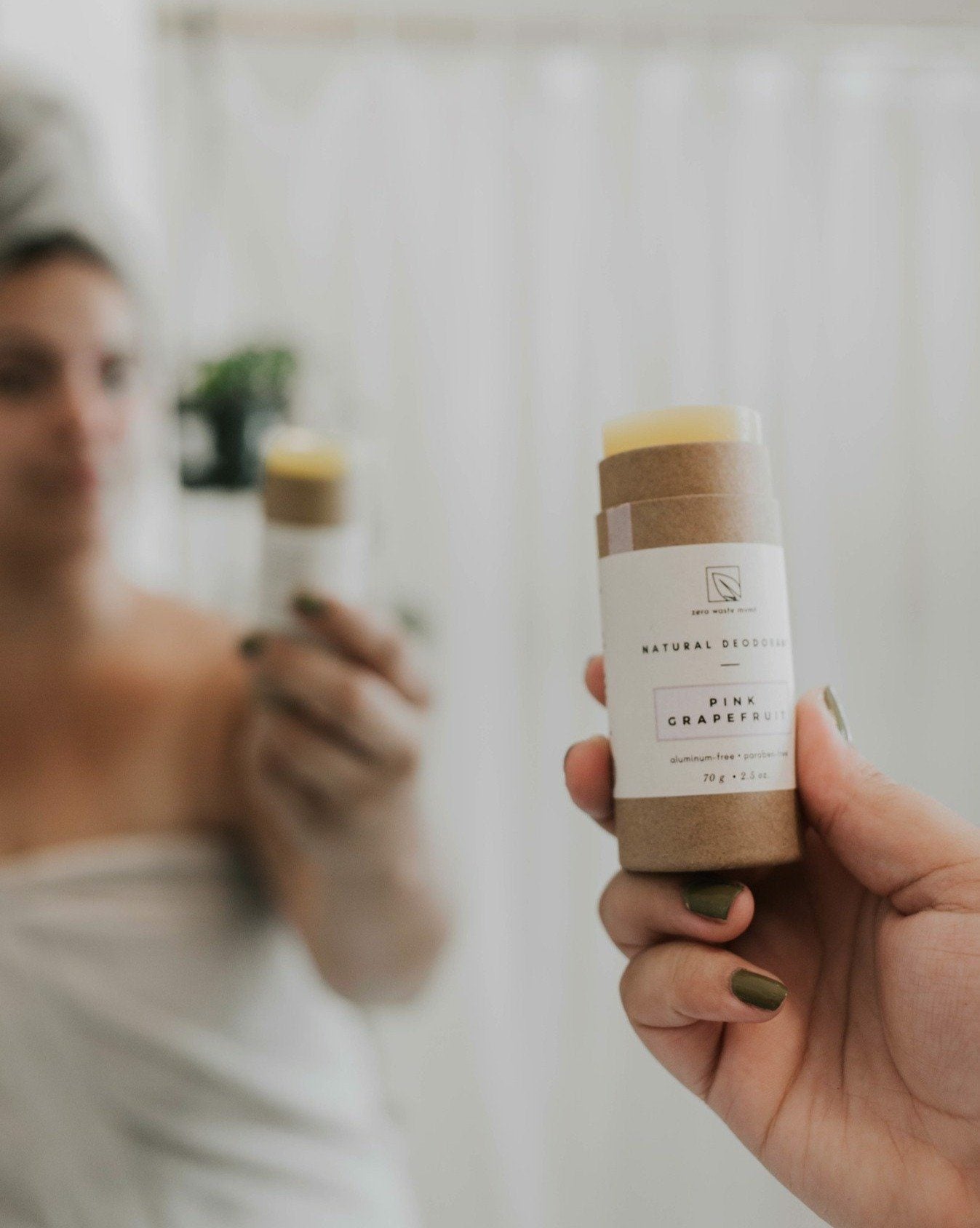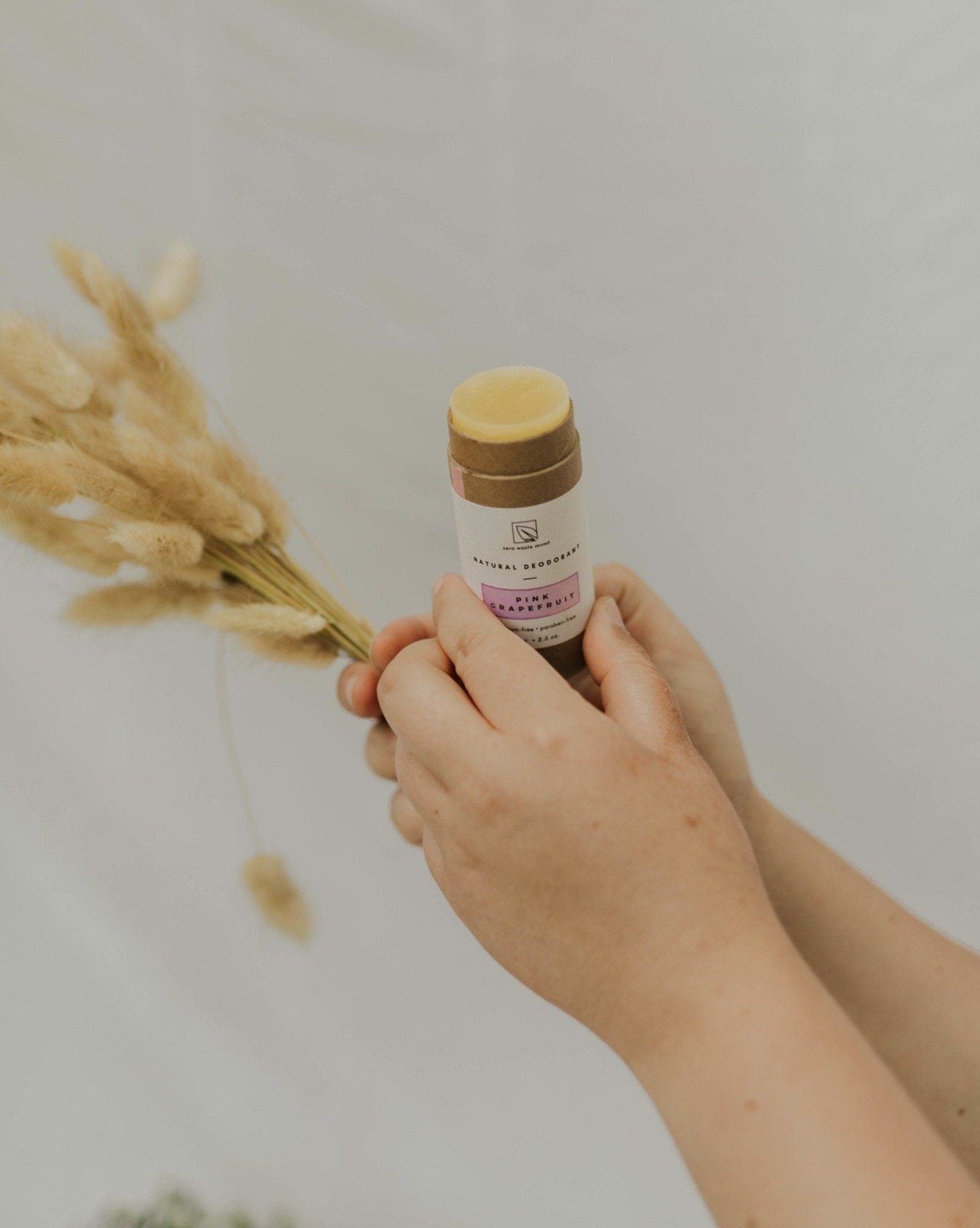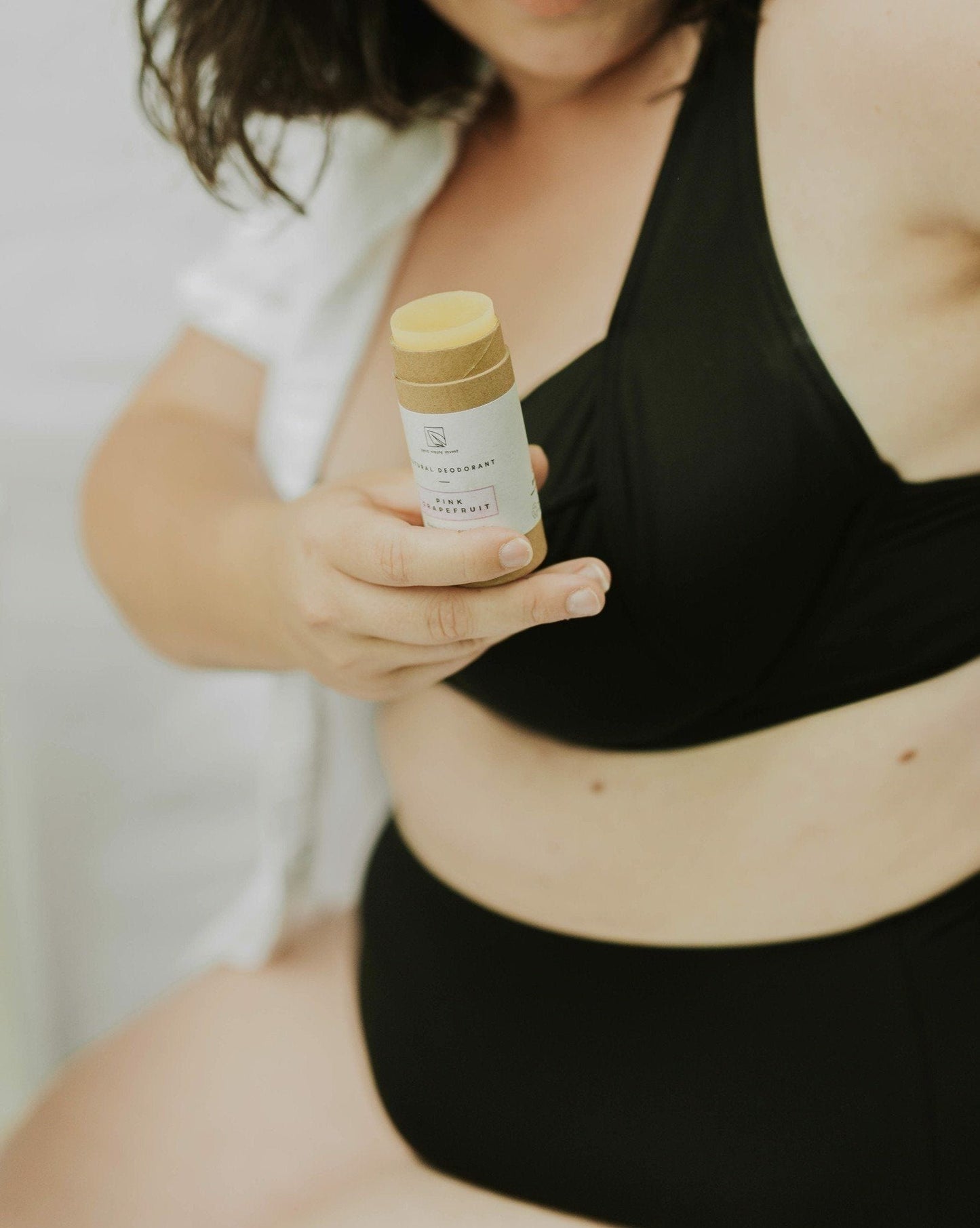 The Future Is Plastic-Free
Plastic. Free. Living. Doesn't that sound sweet? Not only do we keep plastic packaging (far) away from our products and parcels, we make sure our products have a proper after-life, meaning they are either biodegradable, compostable or recyclable and won't end up in landfill!
Love this deodorant!
I love this deodorant because it can ease the smell and sweat for almost the entire day.
Plus, I love the paper packaging of this product!
Great products
I purchased the double pack. I prefer the grapefruit as it's a milder fragrance than the lavender. I don't sweat a lot but I've warn it cycling on a muggy day or it worked well.
I have to hold my finger inside the bottom when using as it slips when I apply pressure…this is not a hardship. It's a small price to pay for my health and environment. Will buy again.
Deodorant
I find the deodorant to be excellent. I've tried all the scents and like them all so far. I love the packaging. If someone has been using traditional deodorant it may take a few days die the body to adjust so don't give up. It's so worth it. No plastic, wonderful scents and they work!
Best deodorant ever!
My fiance and I are obsessed with this deodorant! We ve the way it smells, feels and how long it lasts! We ordered our first set of deodorants at the beginning of April and we are almost done it now (end of June). We still probably have about 2 weeks left in our original sticks.
I personally love that I don't stink when I wear it. I find with other deodorants, all you can smell is the scent of your b.o. mixed with the scent of the deodorant but with this one, you just smell fresh! I also find too that I only need to apply once a day and I'm good to go. Even some days I don't use it and I don't smell!
This is definitely our favorite go to product!
If you haven't already, also check out the shampoo and conditioner bars, they are absolutely amazing!!!!! Such a game changer. We will never go back to "regular " liquid shampoo & conditioner
Great deodorant
I've been using other deodorants with no aluminum in them, but they seem to put white marks on your clothing unless you apply it after dressing. This one works better (odor on hot days) and doesn't mark the clothing.