Zero Waste MVMT
Regular price
Sale price
$27.00 USD
Unit price
per
Sale
Sold out
Leave your skin feeling silky smooth, hydrated and protected post-shave
✨ Our After Shave Moisturizing Oil is packed full of nourishing oils that help with with moisturizing your skin after shaving! 
🌱 We've created a blend of the best oils to use on your skin post-shave. The last thing you want to be putting on your body after you shave is chemical-filled moisturizers! They can lead to irritation, rashes and ingrown hairs!
Our blend is made from organic, natural oils that your skin will love. Argan oil has anti-inflammatory and antiseptic properties which helps soothe your skin. Jojoba, Sweet Almond, and Sunflower oil are packed with Vitamin E, Vitamin A and Omega-3 fatty acids which are essential to skin health!
🤚🏼 Handmade with love in Winnipeg, Canada.
How to use: Apply 4-6 drops to the shave area and massage in. Allow the oil to absorb and you'll be left with a satiny, smooth skin!
Ingredients: Argan Oil, Jojoba Oil, Sweet Almond Oil, Sunflower Oil and Citrus Essential Oils.

Size: 50ml, 1.7 oz.
Goes well with... Single Blade Safety Razor, Shave Bar
Shipping

Free shipping on orders over CA$70 or US$55. Orders are shipped from our warehouse in Winnipeg, MB. Standard delivery is 2-7 days. Read more on our Shipping Page!
In stock
Share
View full details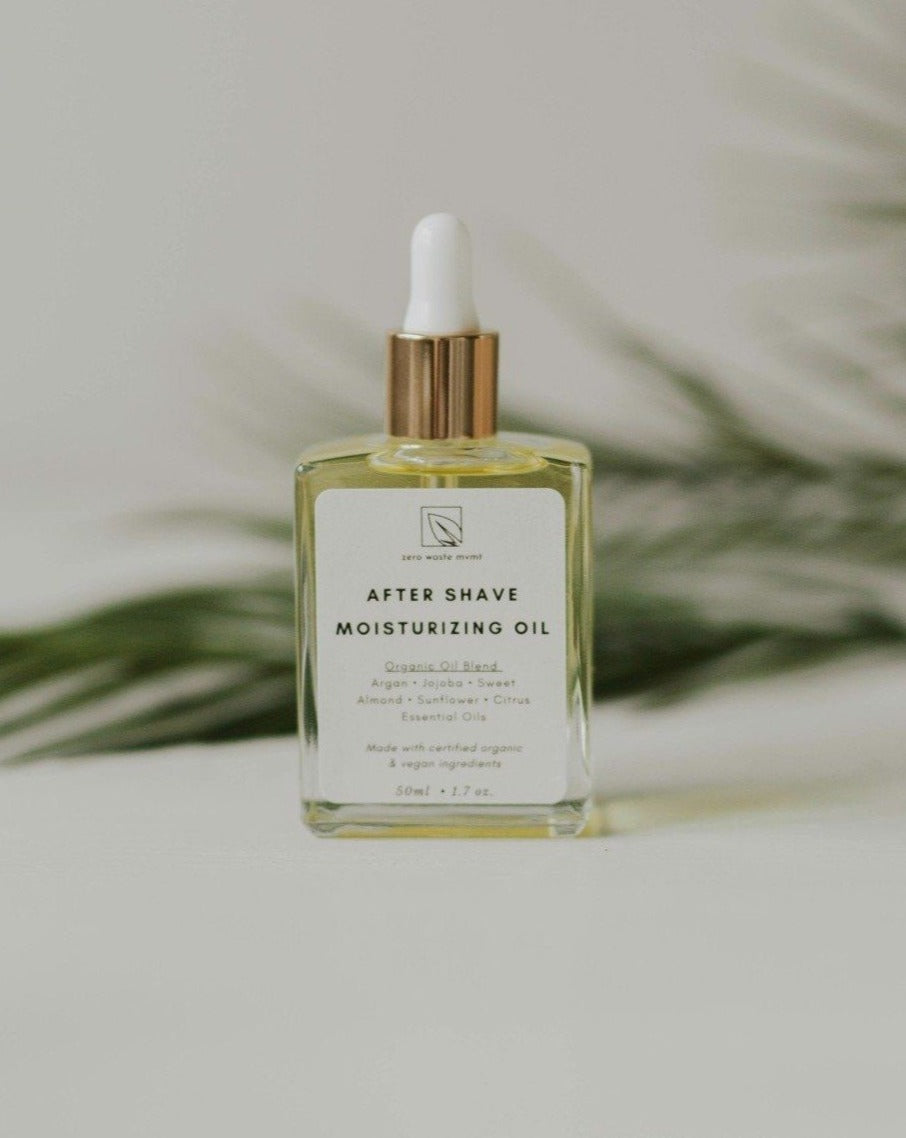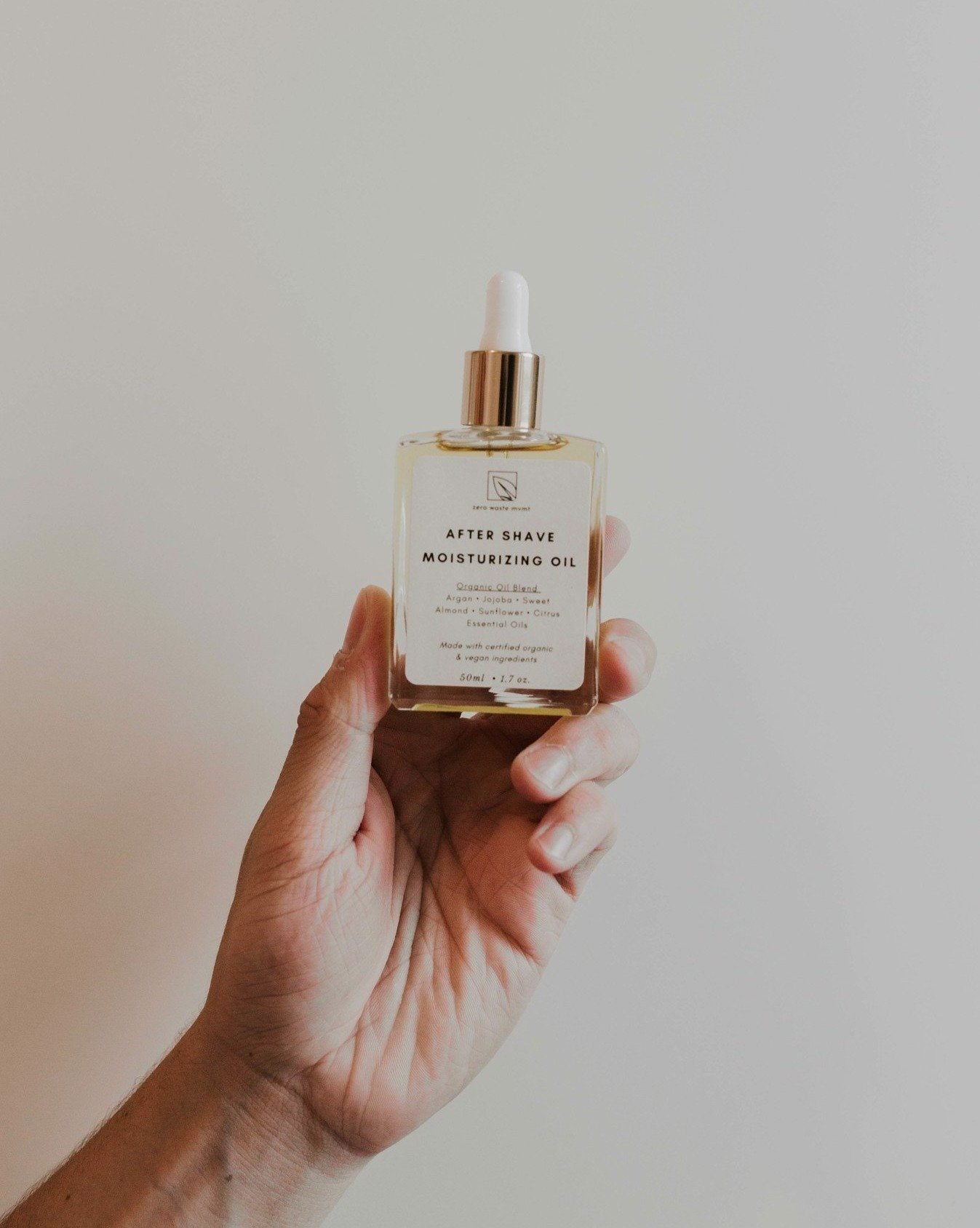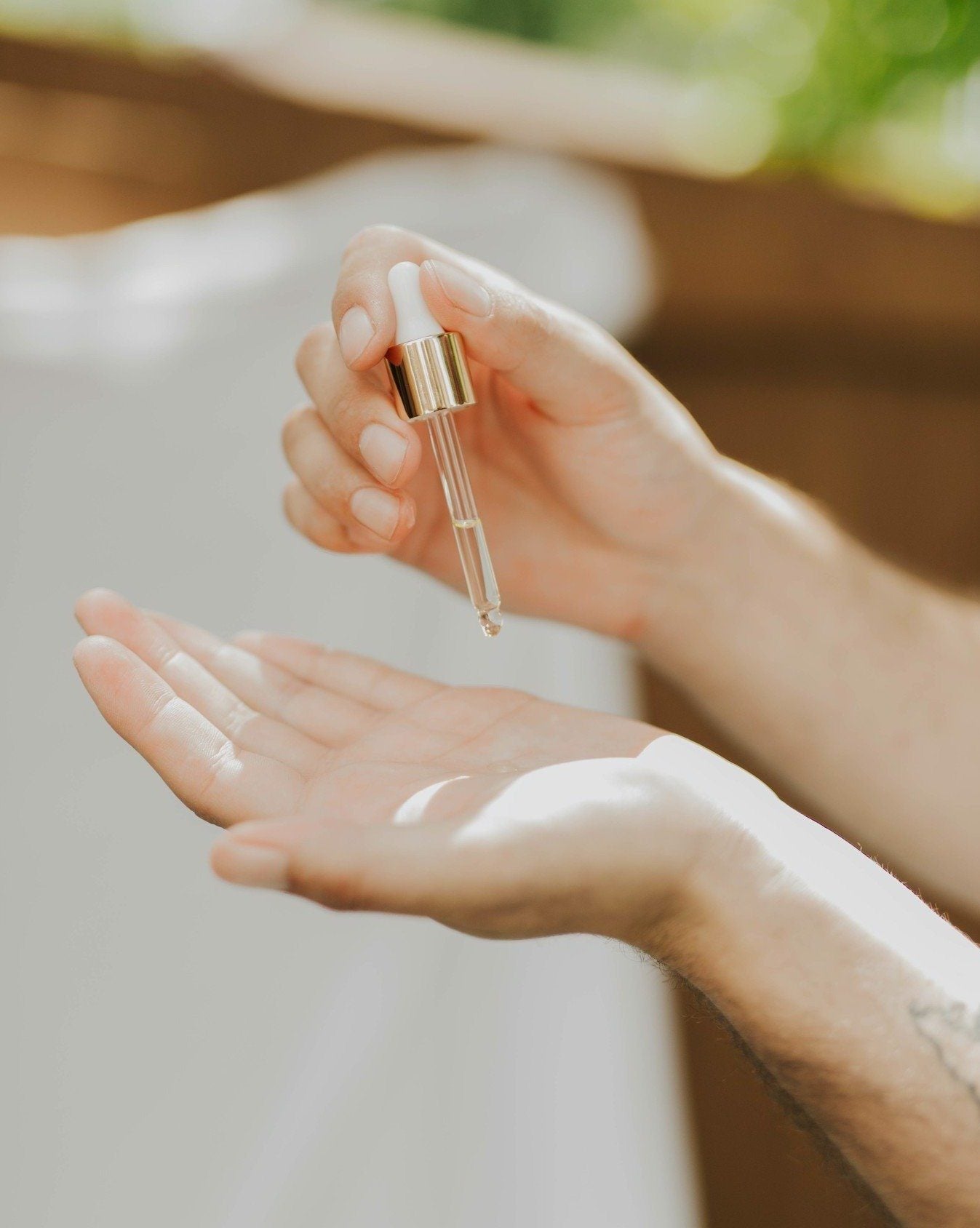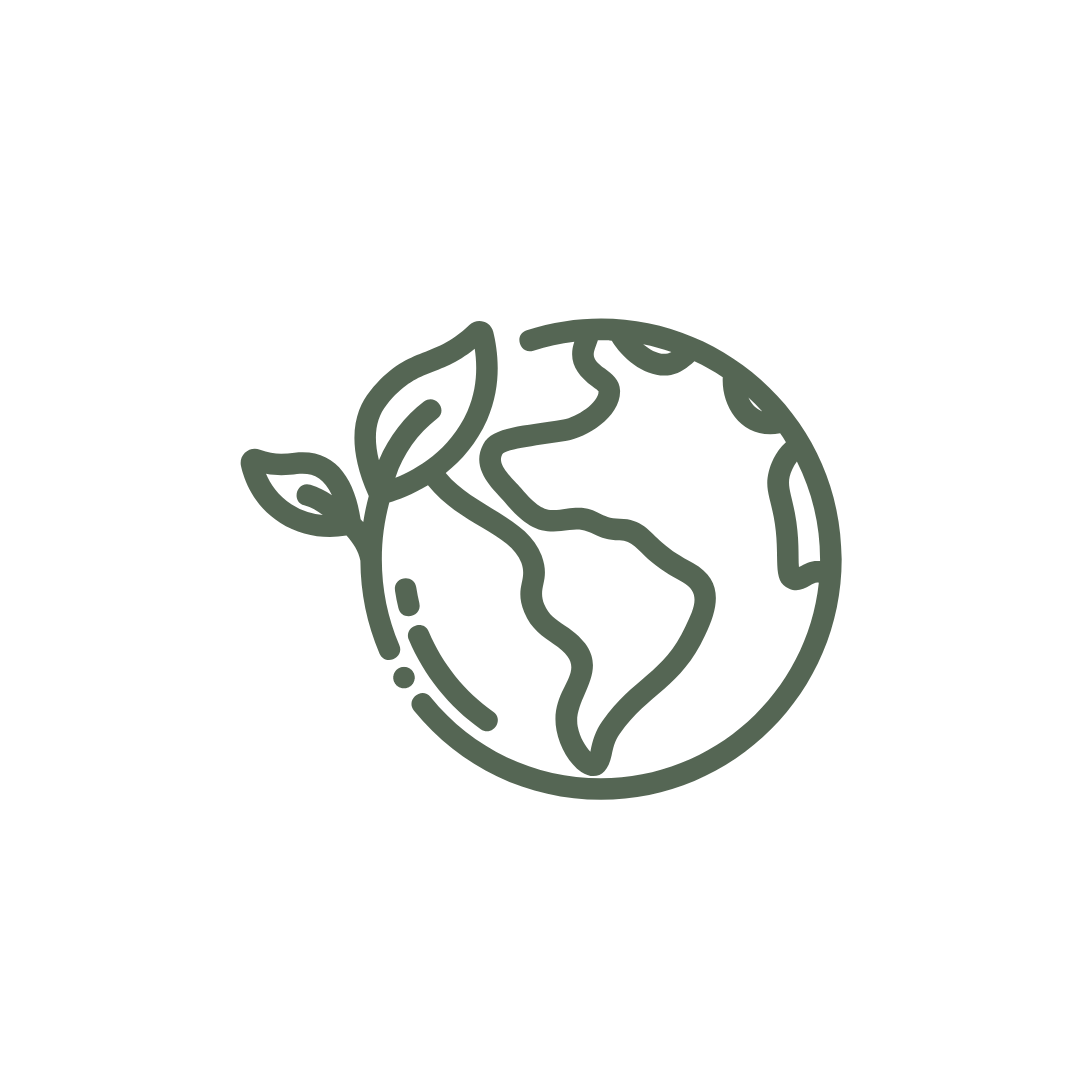 The Future Is Plastic-Free
Plastic. Free. Living. Doesn't that sound sweet? Not only do we keep plastic packaging (far) away from our products and parcels, we make sure our products have a proper after-life, meaning they are either biodegradable, compostable or recyclable and won't end up in landfill!
100% love, love, love!!
I can't say enough words for your products I just love, your shampoo, conditioner and your bar soap, in your mint options. I am 62 years old and have always had very dry skin and hair!
My skin and hair now fill awesome, and so clean, and just down refreshed.
Your products took a bit to getting used to with everything in a bar form but after 3 months now I won't even look at another brand out where! Love, love, that your products are made here in Canada 🇨🇦 I can't wait to try your After shave oil.
Thank-you, for all you do.... looking forward to new products coming my way!
Warm regards,
Grandma Deb
Aftershave Moisturizing Oil- Not Just For Men!
This product is amazing and smells so good- I actually use this as a moisturizer on my face after I cleanse. It absorbs quickly while leaving my face looking hydrated and dewy- LOVE THIS
Amazing After Shave!
I've only used it once but I'm sold on it! I love the smell of essential oil and how it moisturizes my skin!
💯 satisfied
The smell is amazing.
It's just perfect
Lovely, rich oil
I decided to purchase this oil after purchasing a safety razor. So far, I've used the oil twice and it's lovely! It hasn't irritated my sensitive skin and it's very hydrating. A little bit truly does go a long way - I used more than I needed and as a result my legs felt oily for a while. Now I know I don't need to use as much, which is good since it'll help the bottle last longer :) Also, the scent is quite light, which is nice. All in all, I'm pleased with my purchase :)